This is the first time I've actually done Big Bang and let's say it was an experience(my laptop decided to die on me, causing me to lose everything but what you see here), but I got to work with
atimi on her fabulous story Neon Showman. Seriously, if you haven't read it yet, go now. It's hilarious and adorable and just wins at life. The art itself doesn't have any spoilers, but it will make a lot more sense if you read the fic first.


Header/Banner type dealie: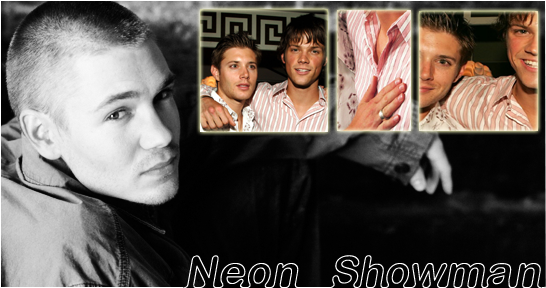 In deciding what medium I wanted to use, I figured that a collage style(despite Chad's feelings about scrapbookers) would be best to fit in everything I wanted.